Emailing remains today an inescapable communication tool to complement a digital marketing strategy on social networks. While readers' attention is focused on catchy graphic elements, their engagement is more and more induced via a personalized approach according to their own taste. Locatour particularly uses this communication channel to promote their holidays stays everywhere in France with the aim of offering the most attractive prices on the market.
Part of my work on those projects consisted in graphical and technical optimization contributing to ensure an excellent deliverability and click-through rate.
A light & clean style
Within the template, content was structured through hierarchically-organised sections to enhance readability and guide readers' perception to desired actions, based on emailing standards.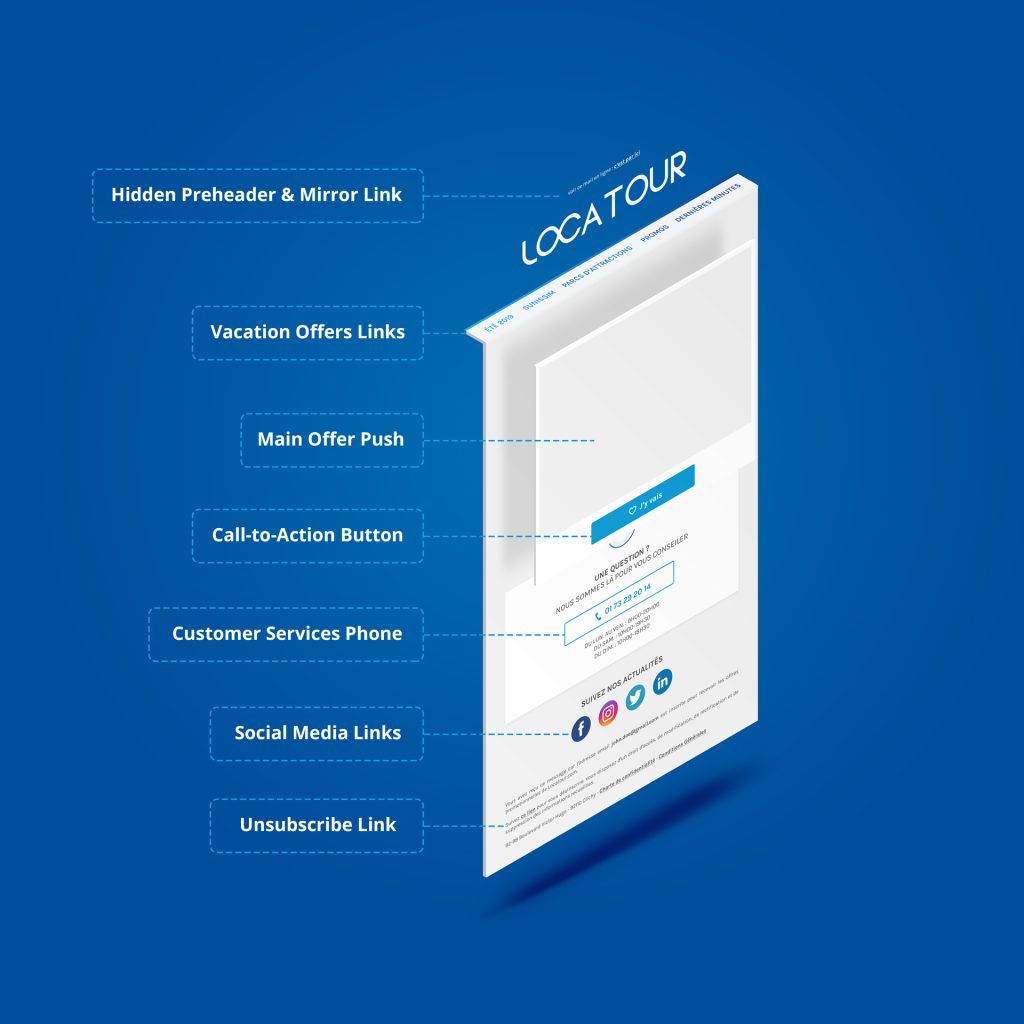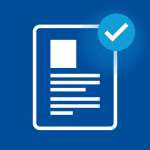 Text/Image Ratio
Synthesizing is essential to achieve optimal delivrability as well as reducing download times.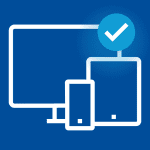 Responsive Template
An effective multi display experience on most of the email clients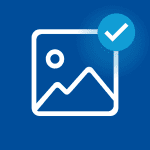 Alt Text for Images
Lack of images alternatively show a visual indication or text to understand what's behind.
Colors & animations used sparingly
Eyes are naturally drawn to colors and motions. By drawing gaze to strategic areas (such as main push image or CTA button), clients are encouraged to interact and know more about suggested holidays.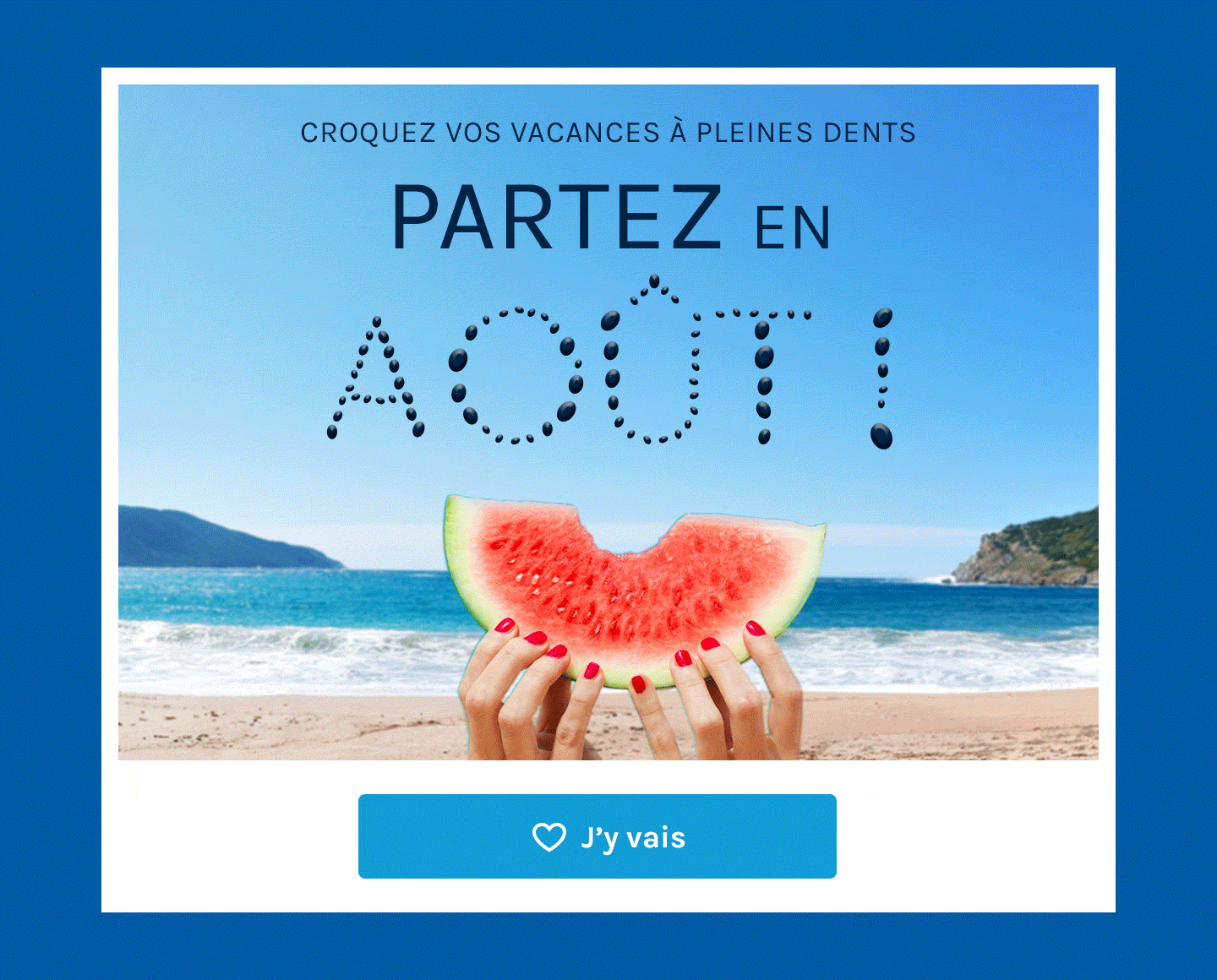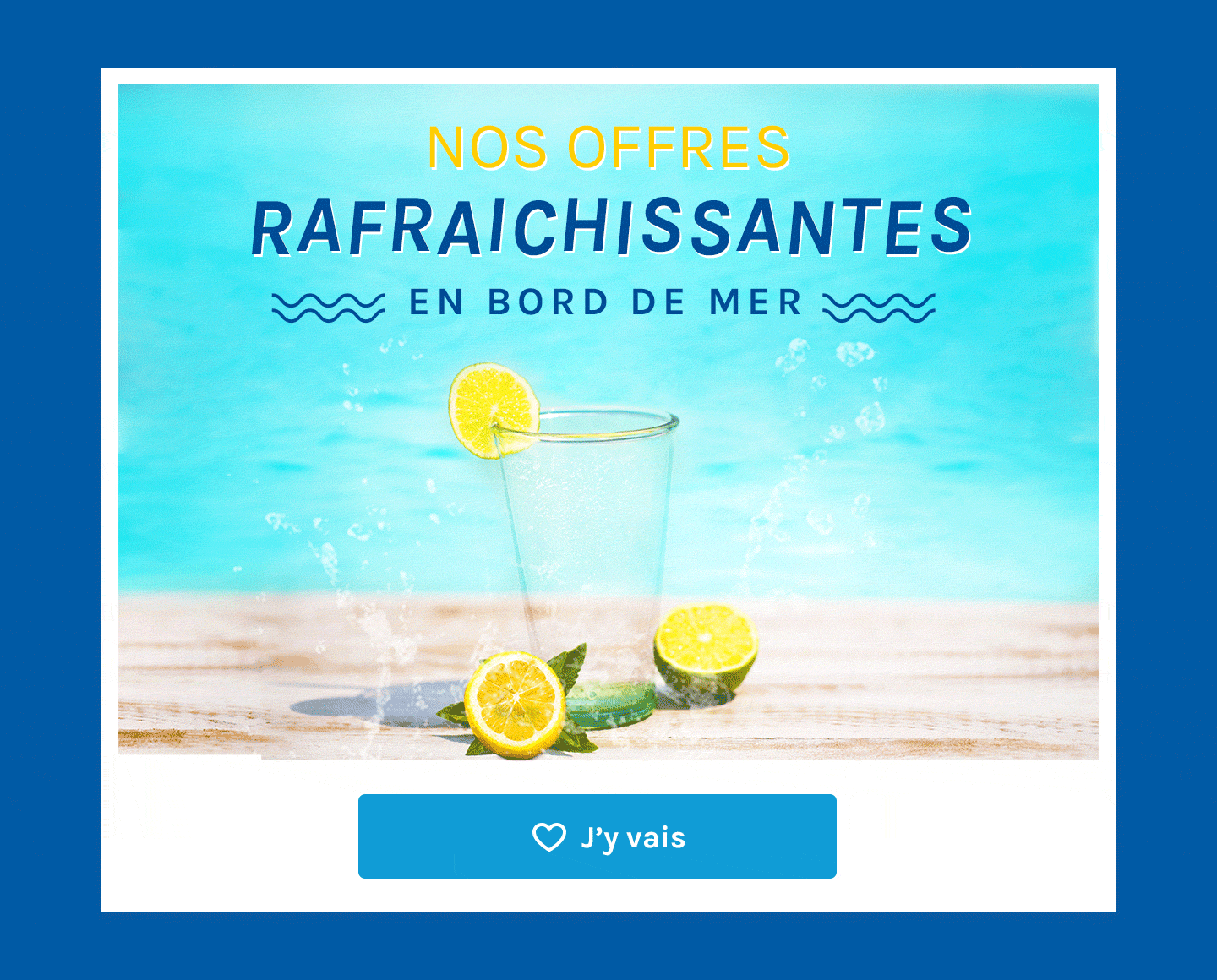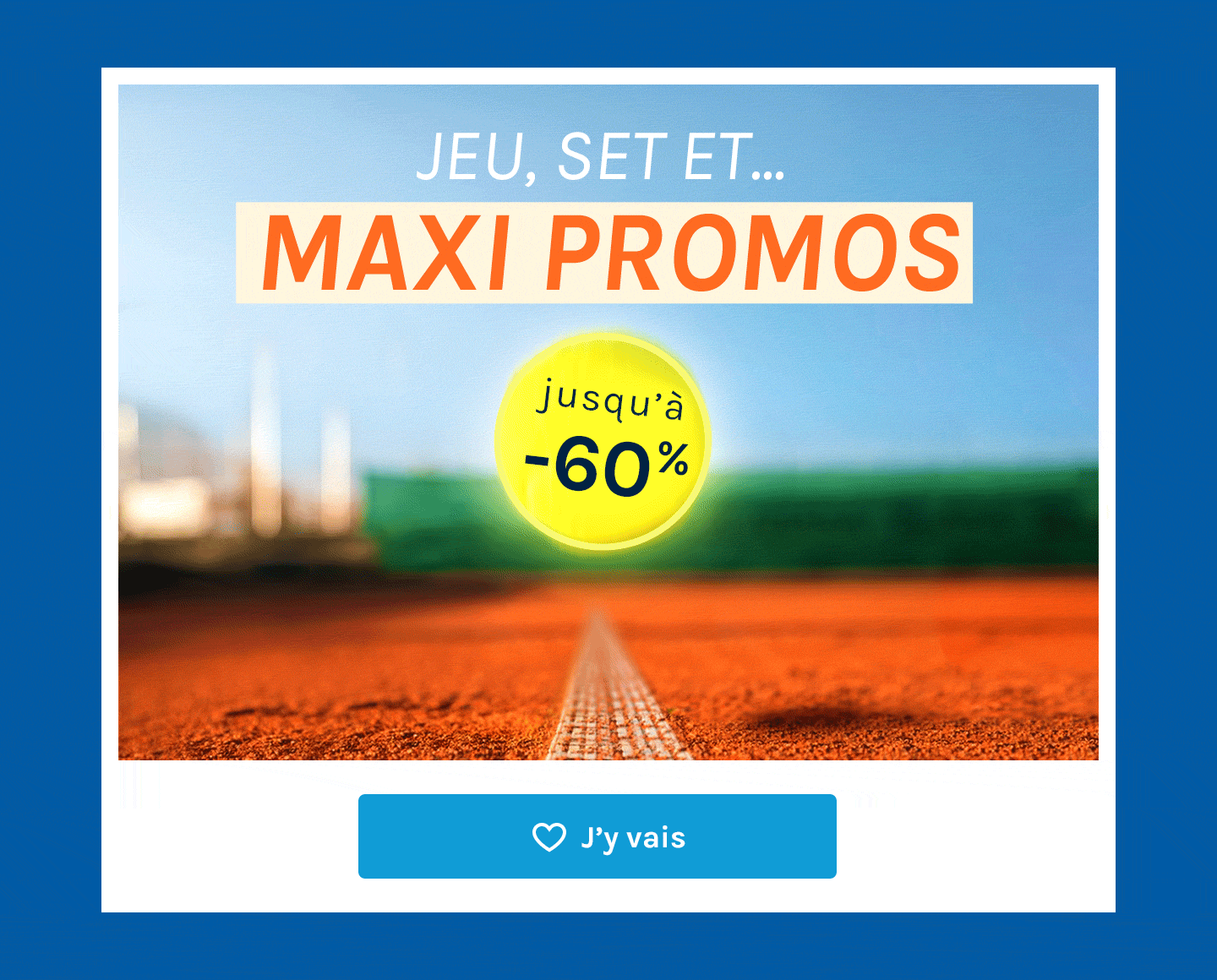 Recent surveys suggest that adding animations leads to increase
click-through rate to approximetely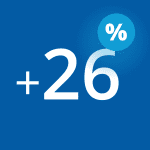 A personalized & automation marketing scenario
Assuming a personalized approach to respond better to consummers' expectations. Drawing on this, we set up an automation marketing scenario firstly focused on Languedoc-Roussillon, one of the most popular region in France.
In this specific area, 4 cities was targetted (Sète, Vias, Le Bacarès and Argelès-sur-Mer) mainly for their proximity with sea edges and touristic attractions. The aim being to provide useful and detailed informations to encourage clients to book accommodation in one of those cities.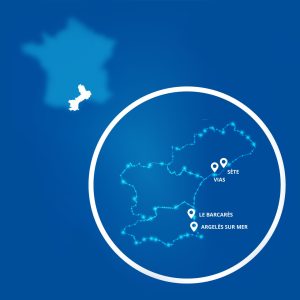 One topic at a time
to keep their attention and gradually share valuable tips about the destinations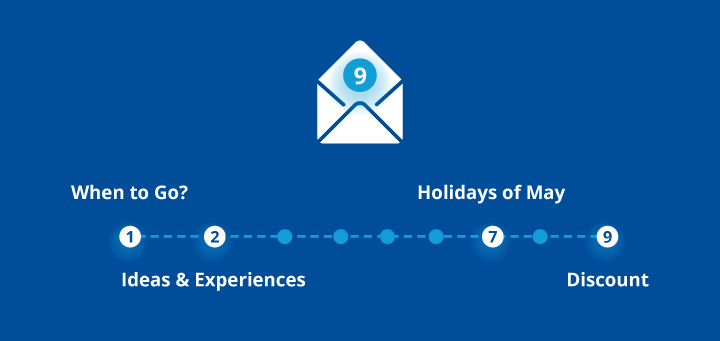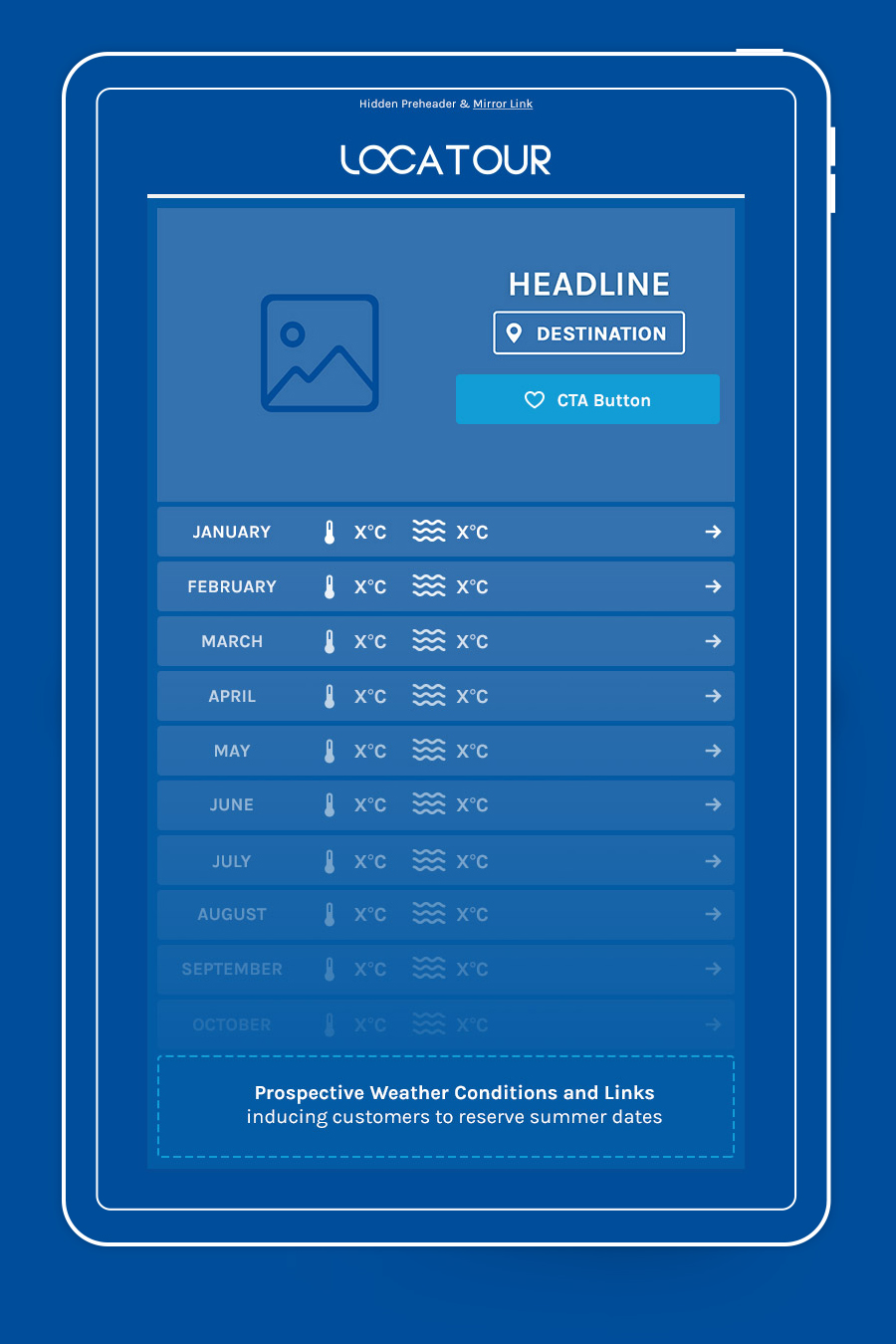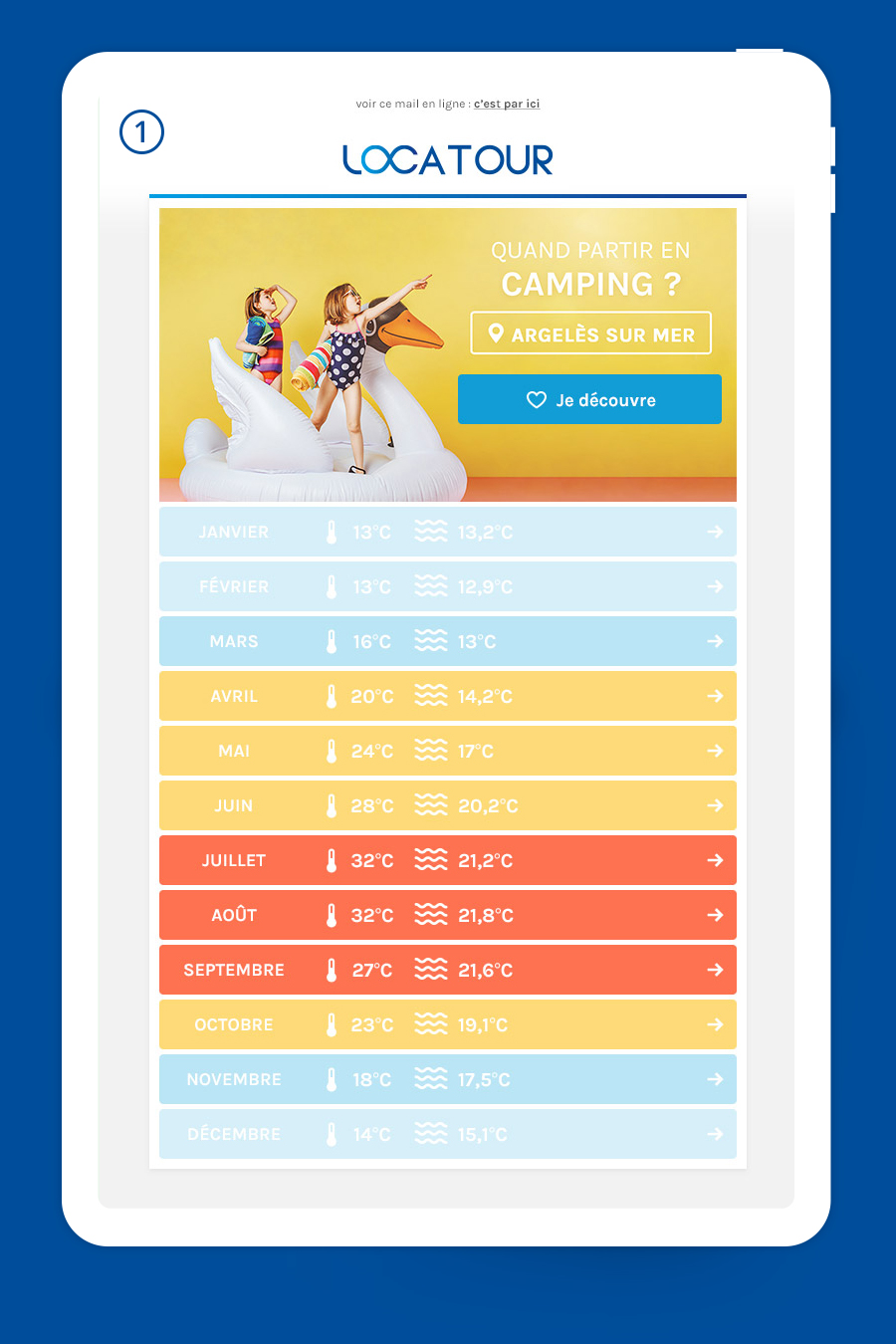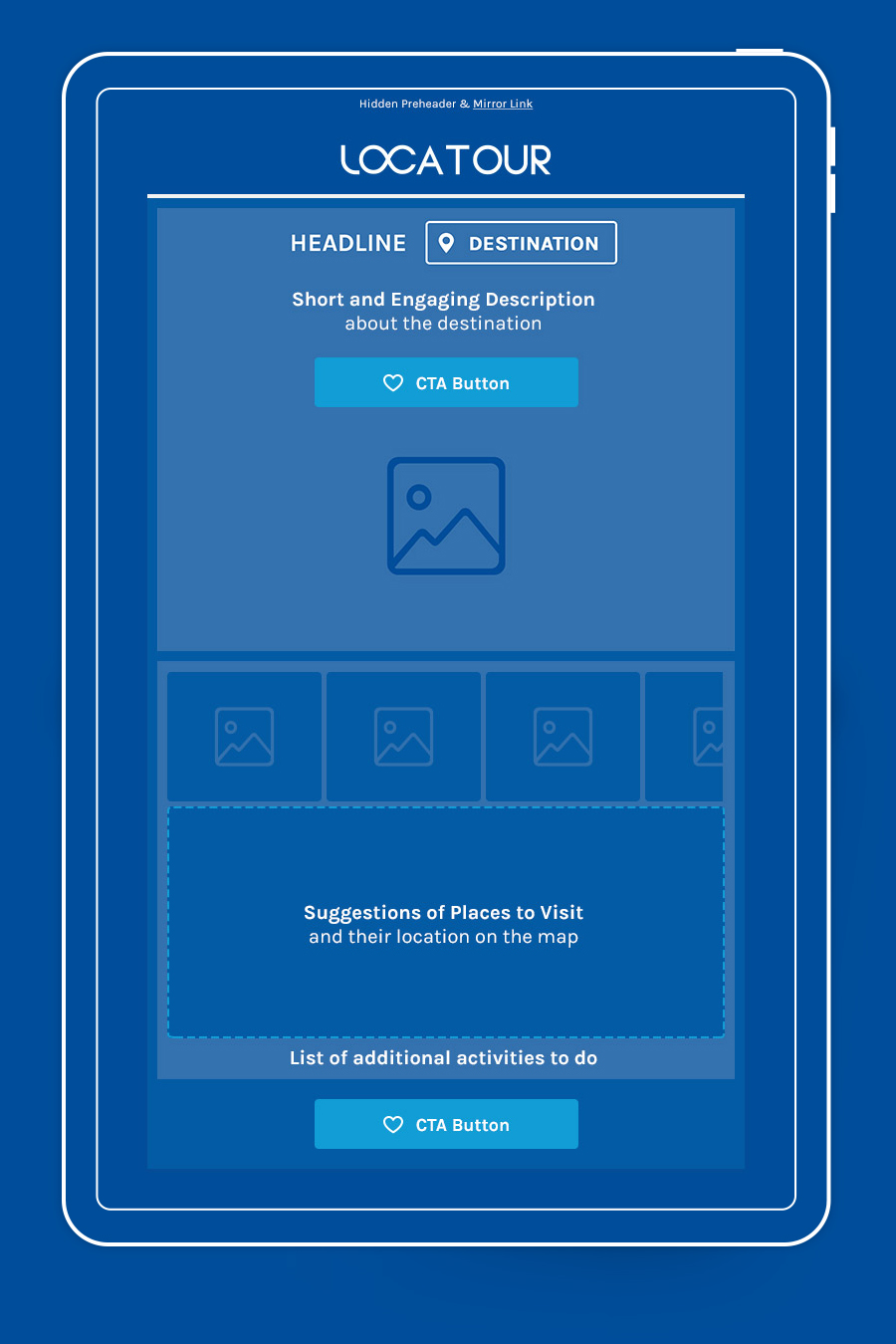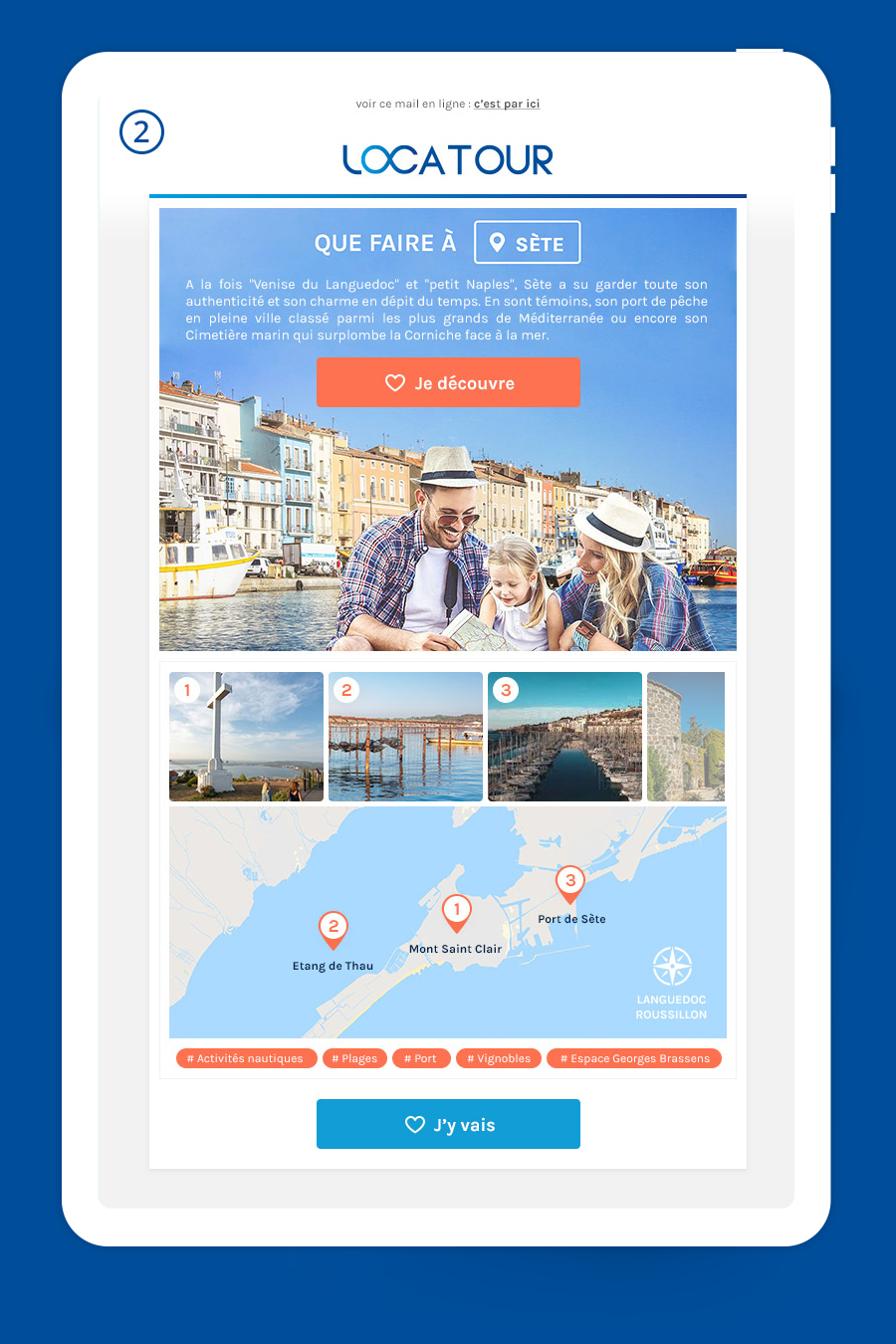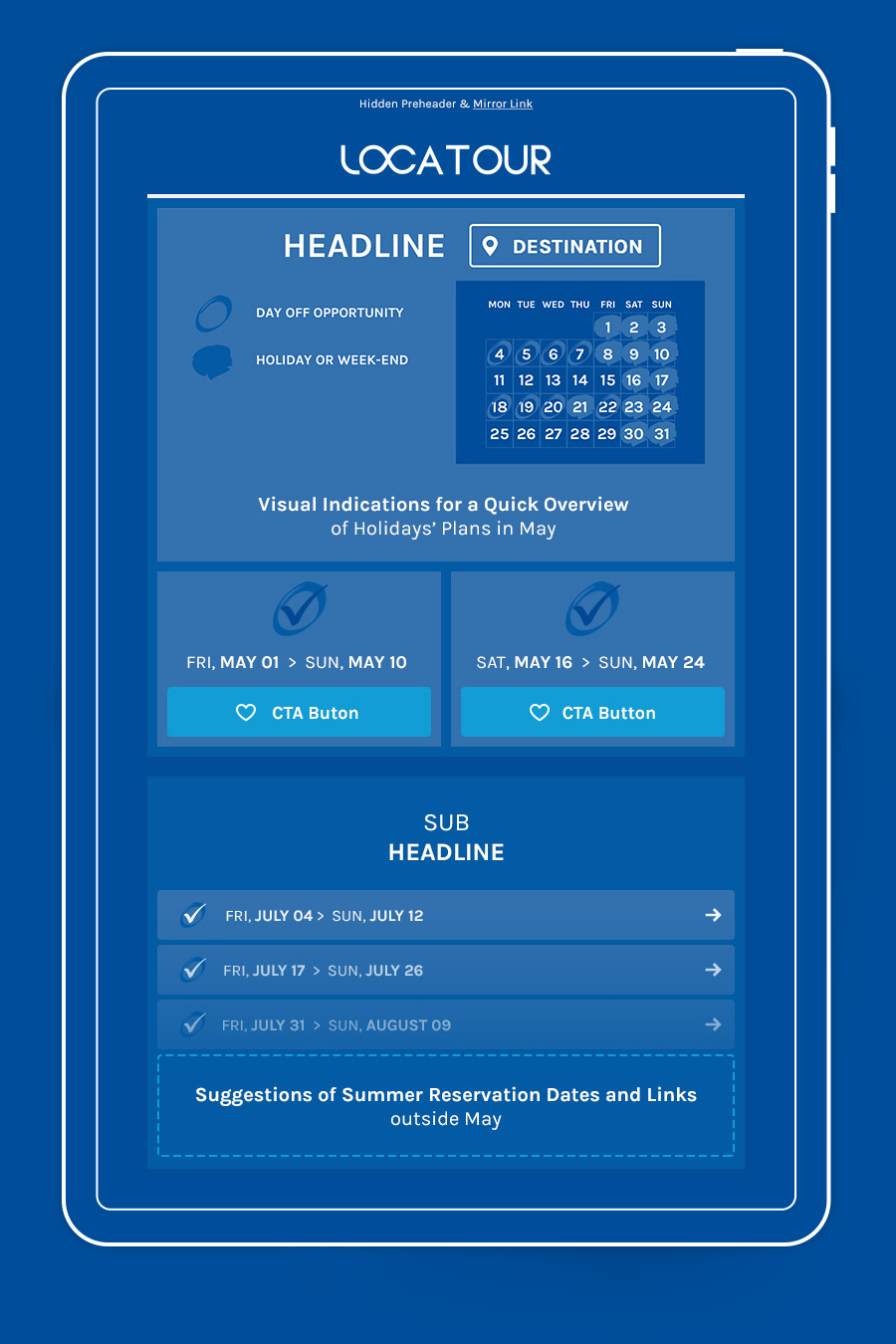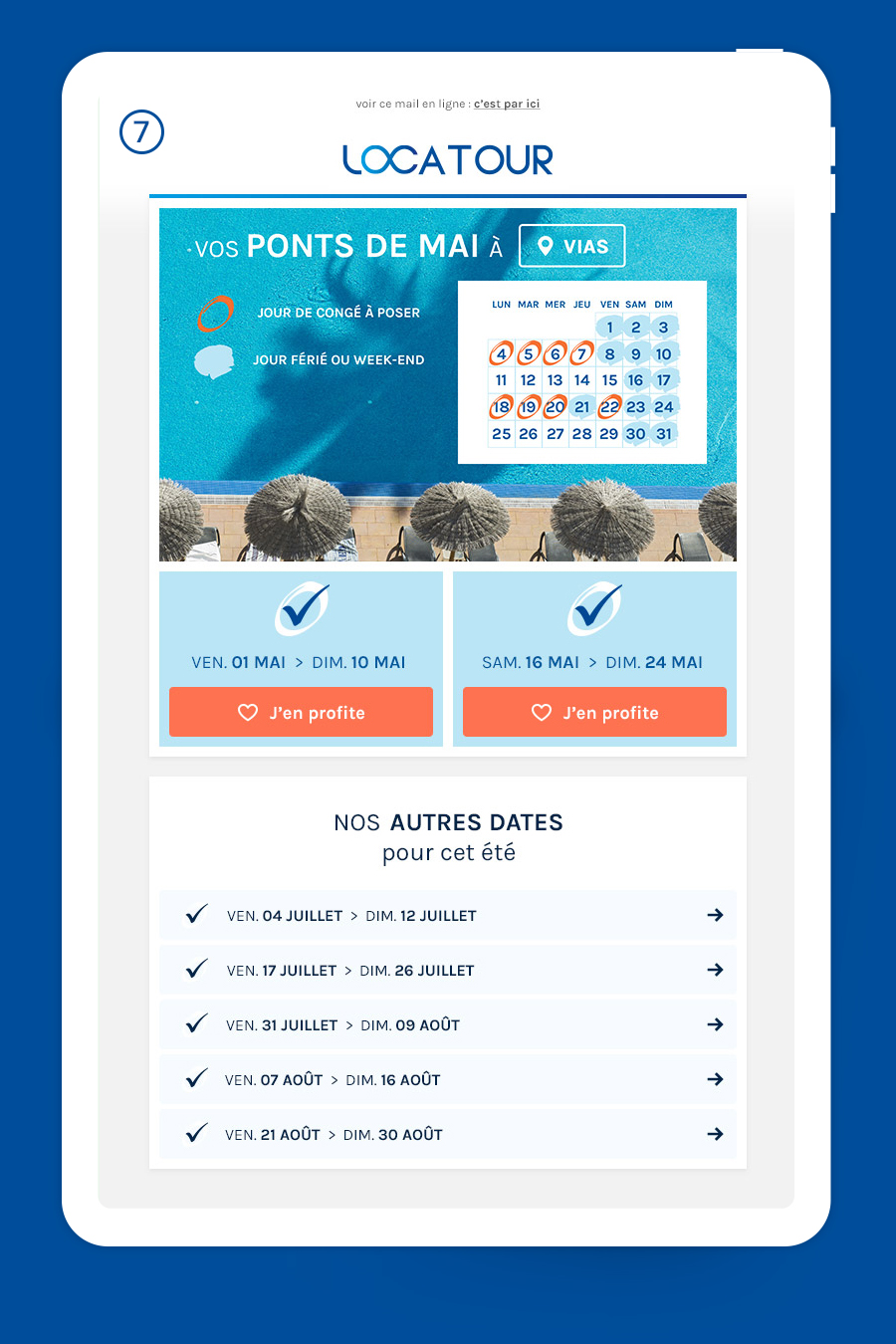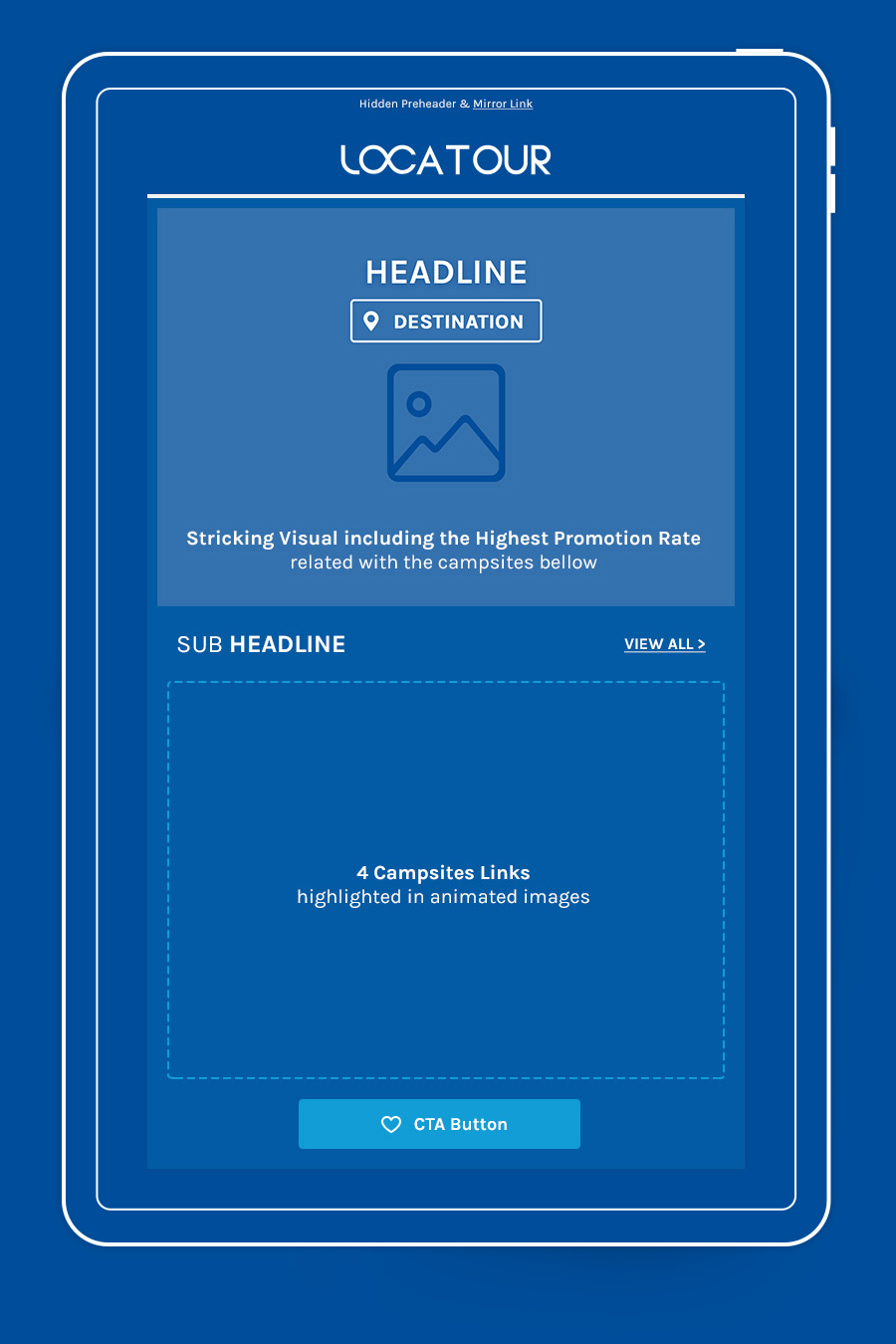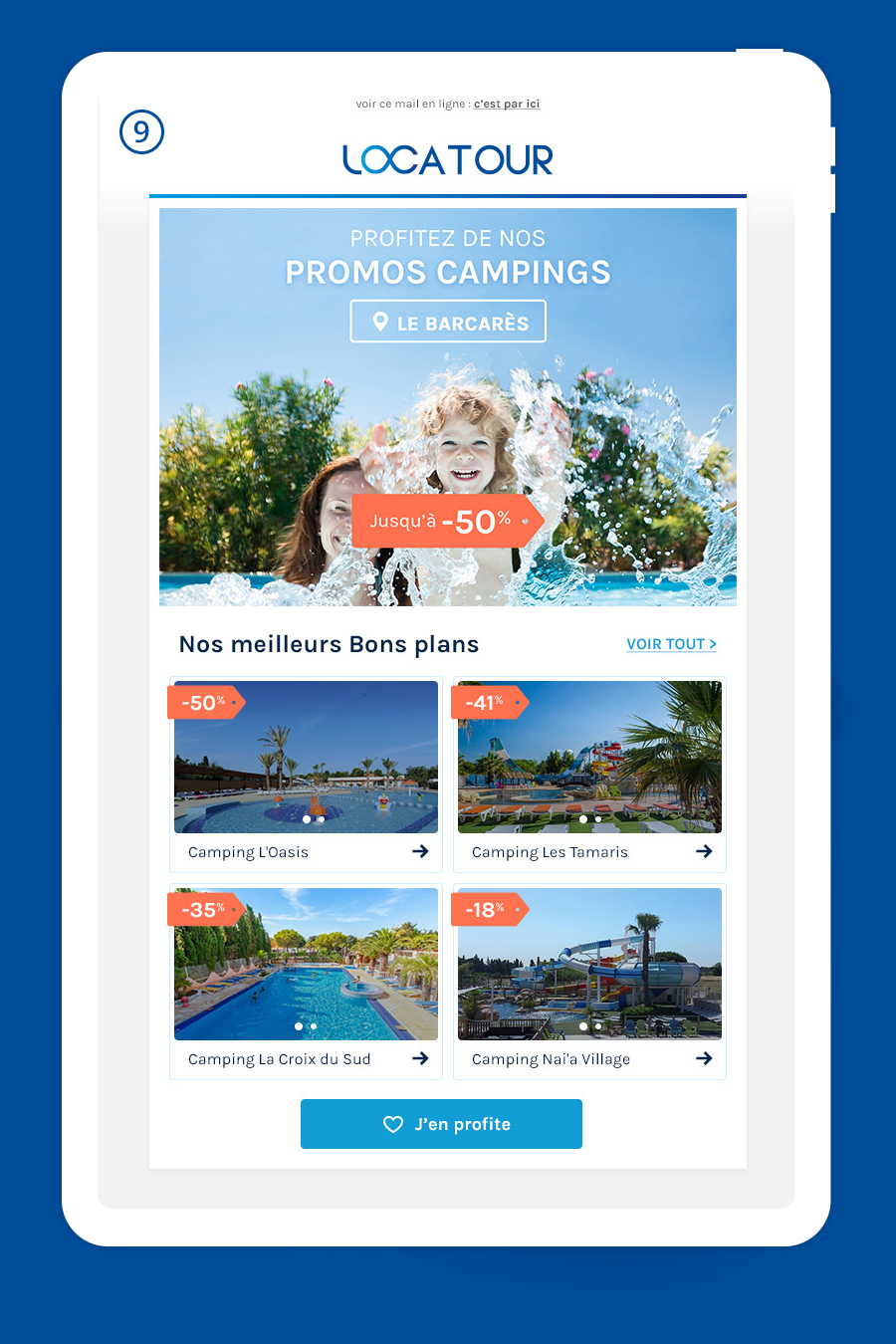 Contact Me
How can I help?